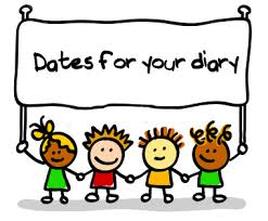 Week 4th to 8th December - Christmas Jumper Week for donations to our Christmas Fayre

CHRISTMAS FAYRE - Sunday 10th December 1-4
Please come and join us! Lots of games, stalls and Santas Grotto.

Week 11th to 15th December - Christmas Party Week - Dress up in your best clothes for party week!

Christmas Singing - Monday 18th December 11am, Tuesday 19th December 11am
and Wednesday 20th December 2pm - booking slips will be sent out nearer the time.